We source high quality flower from a local organic farm and put the same emphasis on all of our ingredients.  Using whole spectrum ingredients and formulating for maximum cannabinoid potency (CBD is a "cannabinoid") means our products work quickly and they last a long time. You can think of our products as extra strength.
Our hemp flower extracted using cold alcohol, and the resulting oil is distilled just once. This approach preserves the whole spectrum of over 100 distinct cannabinoids. These interact synergistically in what is known as the 'entourage effect,' a phenomenon where the collective impact exceeds the sum of its individual parts.
We offer transparent pricing and charge only a fraction of what's standard. We're not simply making advertising claims; our pricing is genuinely lower than others . Search "Organic CBD" and you'll see competitors selling just half as much CBD for well over $100.
History
I was first introduced to plant-based remedies in 1999, while in the mountains of Honduras as part of the Hurricane Mitch relief effort. A few weeks in, I fell violently ill.
After three bedridden days, I was visited by a local doctor who offered me a drink that tasted of bitter herbs and cola. By the next morning, I was on my feet again—stunned and grateful.
It was the first time I'd ever experienced the power of plant medicine. That might sound naive these days – so many cultures have known about the wisdom of plants for centuries – but for me, it was my first exposure to non-Western medicine. And it was profound.
Fast forward to me in my mid 30s: The wear and tear of multiple snowboarding injuries were piling up (I fall a lot), and I was finding it more and more difficult to manage my depression and anxiety. I found myself getting the same answers: "Have more surgeries. Take more drugs." Those things have their place, but I felt like I was getting diminishing returns. So, I began investigating plant medicine as a way to complement Western medicine. Enter CBD!
CBD isn't a miracle cure, but it was a game-changer for me. It didn't miraculously eradicate my depression or cure my injuries. But it has been a transformative force in my life – so much so, that I changed careers and began working in cannabis in 2017.
I'm not here to make outrageous claims about what cannabis can do for you. I strongly believe this industry needs more transparency. This is why after years of research and overpaying for mediocre products, I created Tonico. I wanted something high-quality at the lowest possible price. Something I could tell my friends about. And, well, I hope that's you.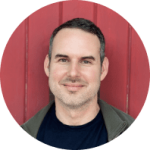 Not all CBD products are created equal. The ingredients, formulation, and type of processing are crucial to creating a high quality CBD.
😴 Nighttime Blend

Sleepytime

Relax and Rest. This powerful synergy of CBD, CBN, and sleepy terpenes is the key to a rejuvenating night's rest. 2:1 Tincture—5000mg CBD + 1000mg CBN + Sleepy Terpenes (Myrcene, linalool, terpinolene, and lavender oil).

$

94

—

or

/ month